"The harvest truly is great, but the labourers are few" – Luke 10:2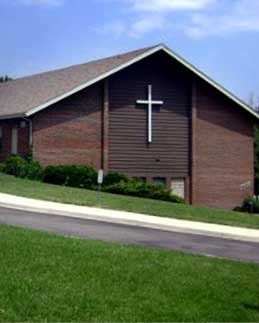 Church History
In the early 1970's, God began working in hearts and minds concerning the need for an Independent Baptist church in the northwest suburb of Denver, Colorado. Local churches and churches as far away as Texas and Missouri responded, providing initial support as a missions work. In 1974, two acres of land were purchased in Arvada, approximately 25 miles northwest of Denver. The first organized meeting of Arvada Baptist Church was June 21, 1975. Construction of a building began soon thereafter, mainly by volunteer workers. The city granted an occupancy permit in 1977.
From the beginning, God has sustained and blessed this ministry in tremendous ways:
First and foremost, through the years God has worked in hearts and lives to accept His gift of salvation, to be obedient in believer's baptism, and to serve Him daily.
In November 1982, God led Barry Layne to pastor Arvada Baptist Church.
Since 1987, God has graciously provided an Associate Pastor to minister primarily to the Junior/Senior High age group.
By the grace of God, and through His many faithful servants, the church became debt-free in the spring of 1992.
In July of 1995, God blessed and added twice as many pews to the auditorium, along with choir and platform pews, a pulpit, a communion table, a privacy panel, new carpeting, and draperies.
During the Fall of 1996 to the Spring of 1997, every household in the 80005 zip code was contacted with the gospel message and an invitation to visit the church.
In the Fall of 2000, the Church started an AWANA club.
In June of 2003, the Church sponsored a booth in the Arvada Gold Strike Festival at which several hundred information/invitation flyers and gospel tracts were distributed.
In December 2003, the Church began construction on an 11,000 sq. ft. addition to its current facility by removing the brick facia from the area where the new building would adjoin the old.
December 7, 2003: Official ground breaking ceremony.
In March of 2004: The hole for the foundation of the new building was begun.
April 14, 2005: The City of Arvada issued the Certificate of Occupancy for the building.
April 24, 2005: Dedication of the building to the gospel ministry.
Vacation Bible School: Each year the Church has a VBS starting the Monday after Father's Day.
We are currently supporting 26 missionaries around the world.
Sunday
Fellowship Time
Sunday School
Morning Worship
Evening Worship
9:25 am
9:45 am
10:45 am
6:30 pm
Wednesday
A.W.A.N.A.
Bible Study and Prayer
Youth Meeting
7:00 pm
7:00 pm
7:00 pm